Replacement Sofa Cushions

Are your sofa cushions tired, uncomfortable and gone flat?

You can replace them with top quality, high resilient foam with various densities and hardnesses available. From a medium density RX 36/125 to a high-density RX 39/200 foam. Or a lower cost very firm RX 33/190 foam to an ultra-comfort high density RG 50/135. We have a large selection of varying comforts to choose from.
It's not only your sofa cushions that may have gone flat and uncomfortable! It may be a window seat or sofa bed. It may be a garden bench or your dining room chairs. It could be your favourite arm chair or conservatory seat cushions. We have the expert knowledge to help you choose the right grade for you and your application.
To order your sofa cushions or any other foam, simply use our foam cut to size calculator.
Foam grades explained




RX 33/190 – This medium density foam is ideal for any seating purpose where your budget is a little tight and you require a hard cushion that makes you sit up and supports your weight well
RX 36/125 – A softer medium density foam for cushions where you want to sink into the cushion. Ideal with a polyester wrap if your cushions are very thick as choosing high density might be firm for some. Also used for firmer back cushions
RX 39/200 – This grade of foam is high density and is widely used for sofa cushions and any other seating. It is very firm and the resilient high-quality will make your cushions last longer. Ideal for thinner cushions because of its firm feel and equally good for heavier build people who might require a high-density cushion. It can be used with or without polyester wadding wrap
RG 50/135 – This foam is high quality grade foam that is ultra comfort allowing you to sink into the cushion with the softer hardness that supports your body's weight still. Ideal for cushions that are 5" and above and with or without polyester wrap
Polyester cushion wrap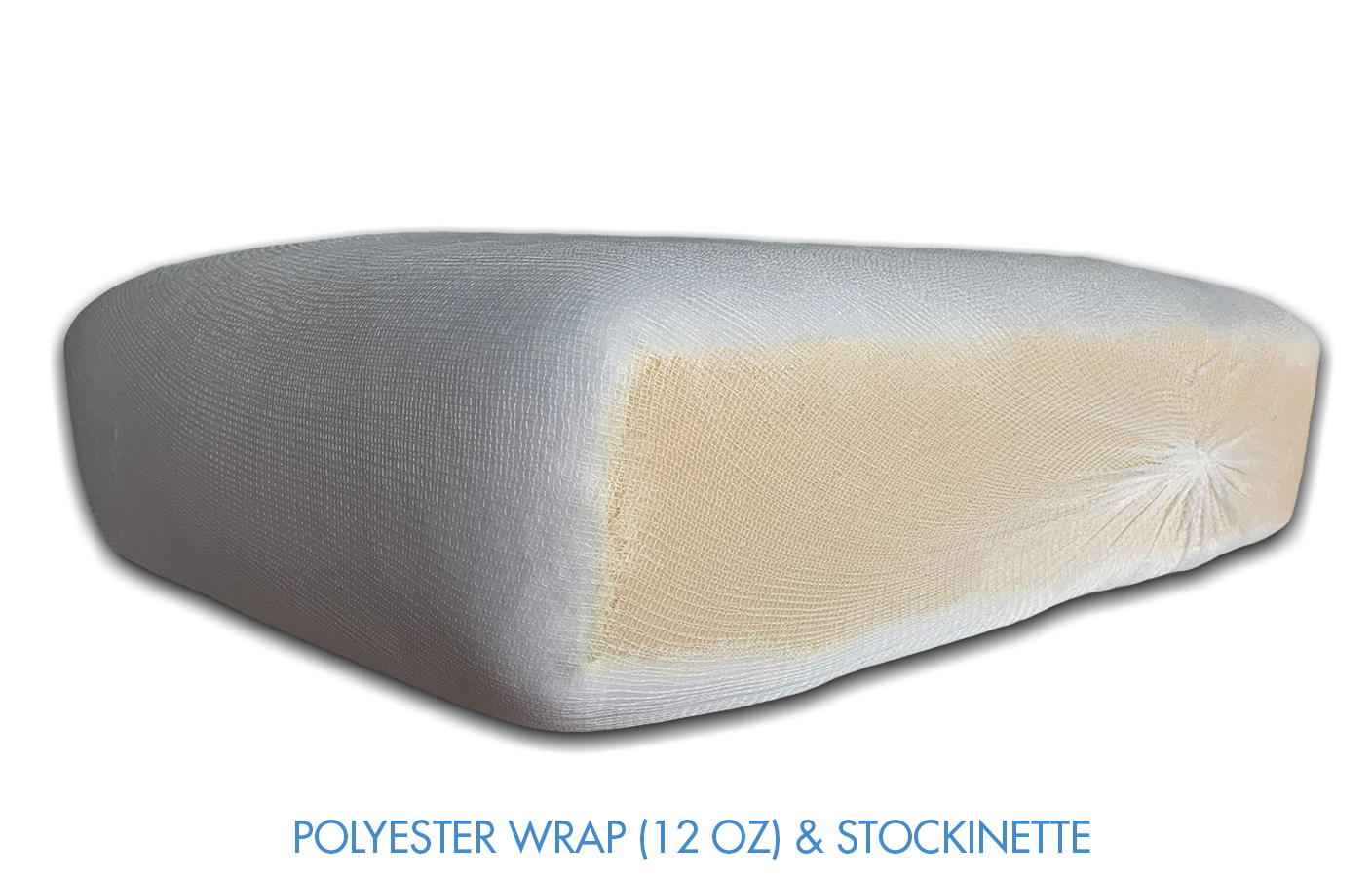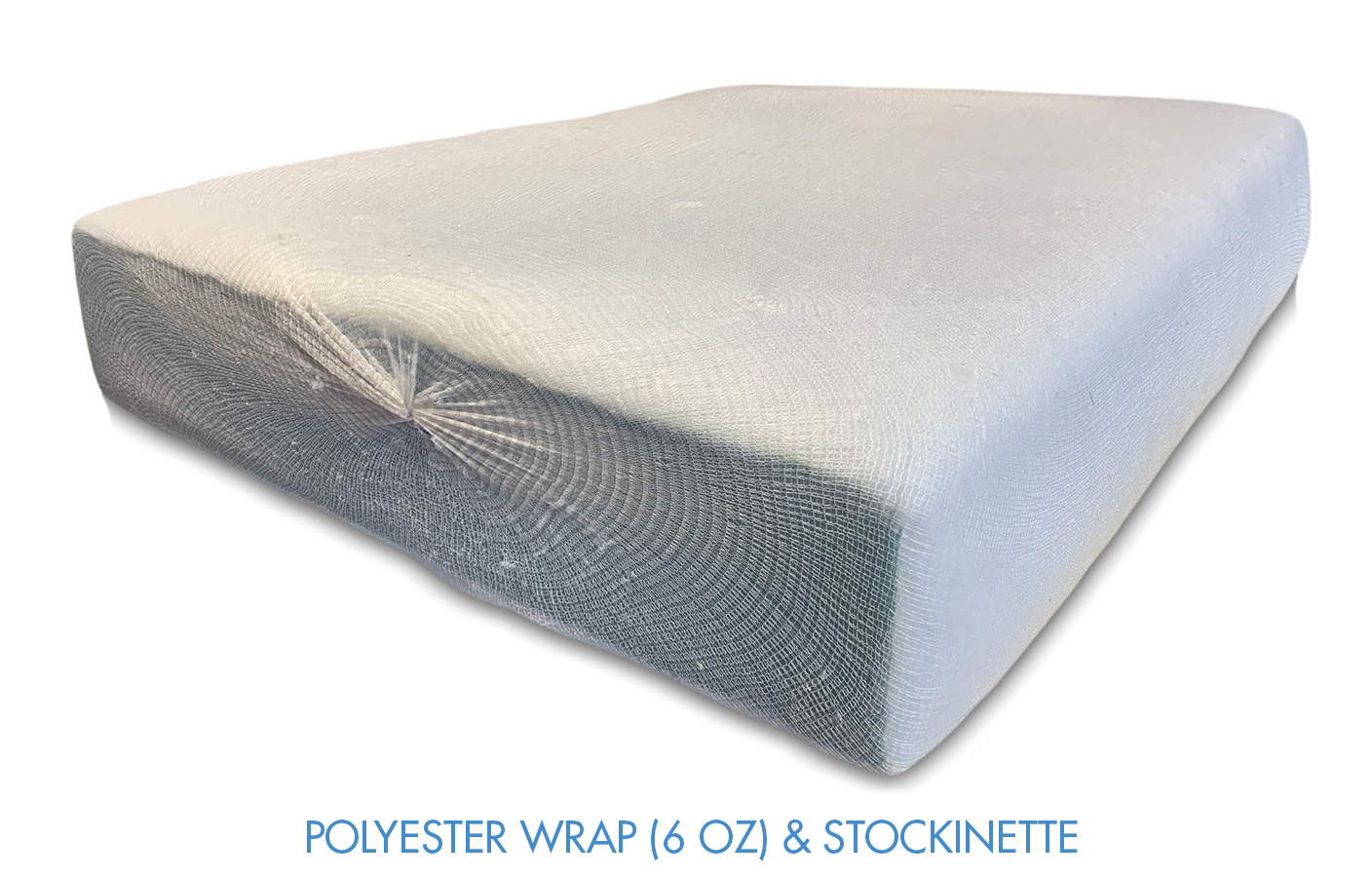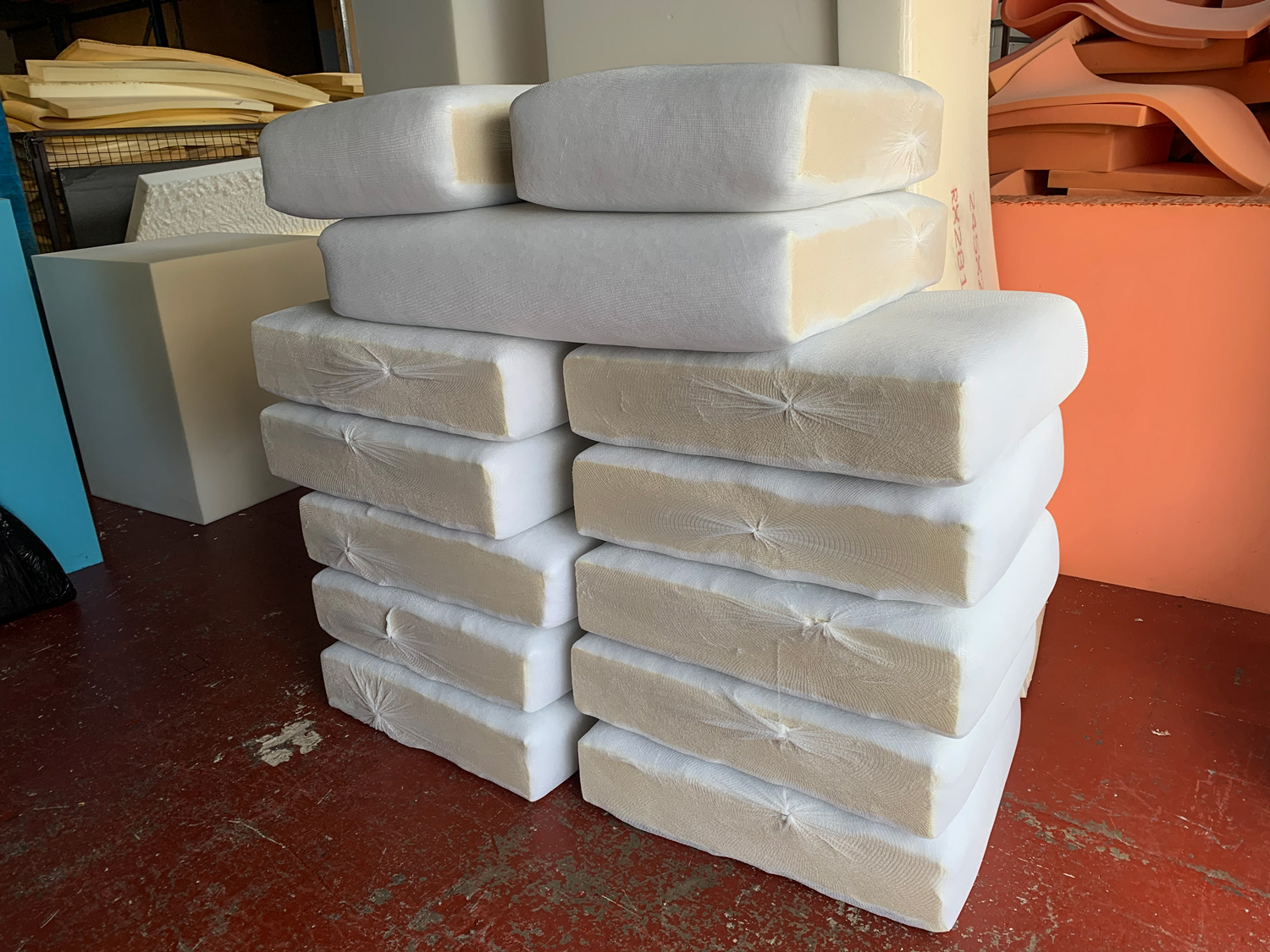 It may be your sofa cushion or any other type of foam cushion insert requires a polyester wadding wrap to give that extra soft feel when sitting on and give that plump appearance when replacing those ghastly looking fibre cushions with our thicker 12oz polyester wrap together with stockinette.
When using our foam cut to size calculator you can choose the option to have the 6oz or 12oz polyester wrap depending on the finish you require. The stockinet would then go over the top of the polyester wrap keeping the polyester intact and helps with the insertion of the finished cushion insert into your cover.
If you are unsure and you want advice why not give a call where our team will guide you through choosing the right preference for you.
How to order your sofa cushions
Follow the steps bellow to get quotation and order your foam cushions
1.

Select shape that best fits your required sofa cushion or any other cushion shape requirement
2. Measure your cushion or cover correctly. Use our guidelines to help you achieve the correct sizes
3. Choose unit of measurement
4. Enter the sizes in your preferred unit of measurement
5. Choose whether you require polyester wrap & stockinette
6. Place your order