Foam Cutting & Design can cut any size, any shape and any grade foam boat mattresses to suit your requirement.
We can supply any size and thickness bow mattress sections like you see in the example above.
We offer a range of foam densities to suit your preference.
We also manufacture a range of fabric, vinyl or leatherette covers in a wide selection of colours to suit your décor.
The foam grades we would recommend for foam mattresses are listed below together with some of the applications these grades can be used.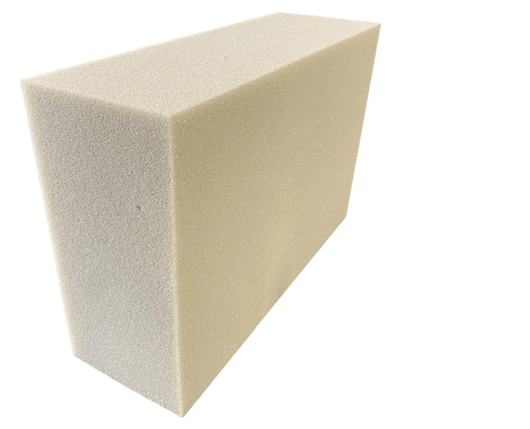 RX36/125 – A softer medium density foam for cushions where you want to sink into the cushion. Ideal with a polyester wrap if your cushions are quite thick at 5" and above as choosing high density might be to firm for some people. Also used this grade for firmer feel back cushions.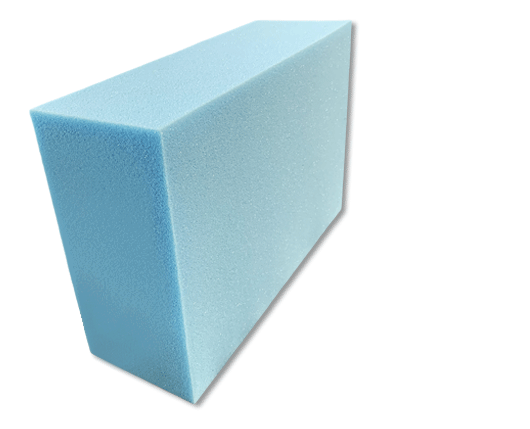 RX33/190 – This medium density foam is ideal for any seating purpose where your budget is a little tight and you require a hard cushion that makes you sit up and supports your weight well.
RX39/200 – This grade of foam is high density and is widely used for sofa cushions and any other seating. It is very firm and this high-quality resilient foam will make your cushions last longer. Ideal for thinner cushions because of its firm feel and equally good for heavier build people who might require a high-density cushion. It can be used with or without polyester wadding wrap.
We also manufacture complete shaped foam mattresses and memory foam mattresses if you would like to look at this option. Take a look at our foam and memory foam mattresses for boats section.
If it is just the new foam you require a price on, fill out the sizes in the calculator fields above to obtain your quote. With these products it is probably best to give us a call to discuss once you have obtained your quote. It may be a template might be required if there are any curved outer edges.
Please note in the shape foam density options there are other foam densities that can be selected. These are if anyone requires this foam shape option for another purpose other than boat foam mattresses. We would recommend one of the 3 options above for any boat mattress applications.
Tel: 0117 9414035 or email: sales@foamcut2size.co.uk
Please note: If you are unsure, it is often a good idea to call us to discuss foam densities is best for your application. Rather than being disappointed with the overall product for your purpose.